Acura Repair in Ukiah, CA in Ukiah, CA
Your Local Acura Repair Specialists
Acura repairs are vital to the long-range performance of any RDX, TLX or ILX, and only the highest levels of knowledge and experience will keep you driving at your best. This is what you'll get at Alliance Auto Service in Ukiah, CA, where our local Acura repair specialists know how to accurately maintain any Acura in the model line. After all, no matter the number of miles you drive per year and how well your treat your Acura, the need for service cannot be avoided. We're equipped to manage all your Acura repairs and get you back behind the wheel with confidence.
Taking Great Pride in Acura Repairs
Alliance Auto Service stands as the only AAA-approved repair facility in Ukiah, owned by a Rotary member who's an active contributor to our community. Since 2004, our team has served the Acura repair needs of drivers throughout Ukiah and Mendocino County with the highest standards of quality. From new brakes on an MDX to transmission work on an RLX, our ASE-Certified technicians can handle any task required of Honda's luxury brand. Here at Alliance Auto Service, we take great pride in our Acura repair abilities, aiming to prove ourselves as your logical alternative to any Acura dealership.
The Utmost Care for Every Customer
A long-term maintenance plan will help you avoid Acura repair surprises, and Alliance Auto Service is more than happy provide this benefit. When you bring your Acura to us for any reason, we'll perform a complete digital inspection of every part and system, including photos for your review. You'll have literally the full picture in hand to make informed Acura repair choices, both now and in the future, along with our honest recommendations. Altogether, it's our mission to demonstrate the utmost care for every Acura customer, including unbeatable warranty protection for your peace of mind.
The Benefits of Alliance Auto Service
Servicing All Import & Domestic Vehicles
The Only AAA Approved Shop in Town
ASE-Certified Master Technicians
Bosch Service Station
NAPA AutoCare Center
ACDelco Service Center
Owned by a Rotary Member
2-Year/24,000-Mile Warranty
Open Five Days a Week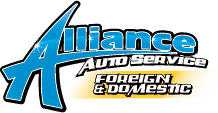 For Acura repairs with pride and care, count on your local specialists at Alliance Auto Service in Ukiah, CA.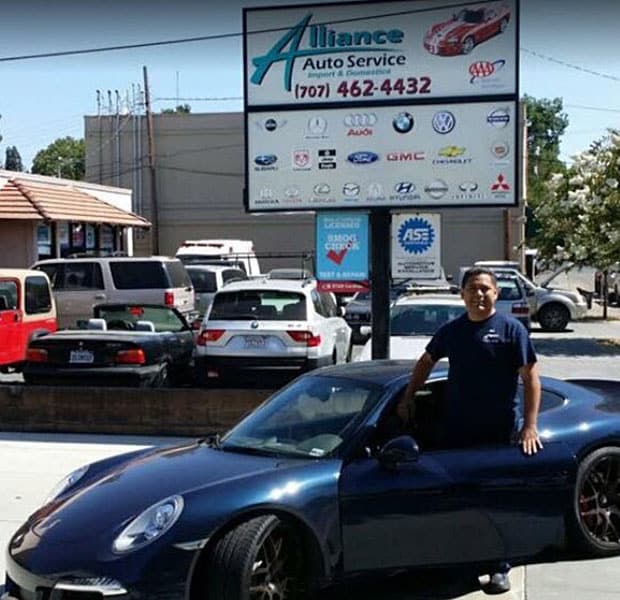 A Few Words from Our Customers
Thank you so much Salvador!
I was in Ukiah to accompany my father to a doctors appointment. As I was leaving to drive home I decided to put the top down on my Mercedes (it goes into the trunk.) Well it got halfway down and wouldn't go up or down. After spending a half hour on the phone with Good Sam I decided to hang up and look for foreign auto repair near me. Well it just so happens Alliance Auto Repair was just around the corner. I drove there, yes the top was half down LOL! Salvador was able to get it back up within 10 minutes, and wouldn't let me pay anything for his service! Thank you so much Salvador!
I definitely recommend their shop!
I couldn't be happier with the service I received from these guys!
I rolled into town at 4:30 on a Friday, in my husbands BMW, and the battery light goes on. I search online for a mechanic that fixes import cars. I call, and within minutes we pinpoint the problem. I was able to leave the car with them over the weekend, while I attended the event I was in Ukiah for, and pick the keys up on Sunday, even though they are closed, so I could get home to my family. These folks went above and beyond to help me. I really appreciated the help. This situation could have been much more of a hassle than it was. I definitely recommend their shop!
I am very happy to have my car in their hands
My family could not be happier that we discovered this auto repair shop. Their staff are very professional, excellent communicators, and go the extra mile to do a stellar job. We have Volvos, they were very comfortable and knowledgeable with them.
Alliance offered to set up a car rental for us in the interim while we waited for our car to be available. While we did not need it, it was great to have that as an option. And, my favorite part, my car was washed and extra clean upon pick up! I am very happy to have my car in their hands, they are awesome.
These folks are amazing!
These folks are amazing! Was driving over hwy 20 on a Friday afternoon when one of my rear wheels locked up. Got a tow to these guys and even though it was 4:00pm on a Friday they started tearing it apart to see what was wrong. Since they are the only shop in town that is open on Saturday my car was ready to go before the weekend was over and their rates are the best in the area.